What We Believe
We are a Web-based ministry founded on a twofold belief in the primacy of SPIRIT, and the oneness of TRUTH. Our goal is to attract an all-inclusive, international membership that brings together sincere seekers-of-Truth from every part of the globe, all denominations, and every religious persuasion. You can join us, while remaining a member of your present church. You can also make us your main, or only, church. We seek to be of service to all human souls by offering multiple modes of support and assistance that promote the attainment of deeper spirituality and higher levels of religious understanding.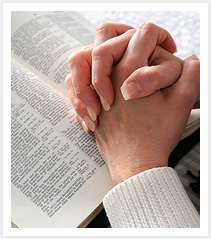 Rendering service to the cause of "Universalism" is one of the most important priorities of the I-FESS Church & Seminary. Dr. Sterling -- the I-FESS founder -- feels a special sense of commitment with regard to specifically Christian Universalism. For it is absolutely indisputable that Universalism was the original teaching of the early Church, and that the loss of Universalist Wisdom within post-Augustinian Christianity led to a multitude of tragic developments in Western history. Fortunately, at the present time Universalism is gradually being re-discovered, and positively embraced, by growing numbers of contemporary Christians. The I-FESS Church & Seminary aspires to make a contribution to this ongoing process of re-awakening that is currently taking place among Christians. In keeping with that aspiration, we strongly urge you to set aside some time to peruse, carefully-and-prayerfully, the recommended books on Christian Universalism. To see list, CLICK the link "Books on Universalism":
Books on Universalism
---
VIDEO:
Billy Phillips Explains Some Basic Concepts
VIDEO:
Moving Testimony by Rev. Gerry Beauchemin
My Pilgrimage (PDF)
(by
I-FESS Founder
)
From Our Founder:
The following are 9 key propositions that I have come to embrace during the course of my own individual search for God. Acceptance of these beliefs is in no way a requirement for I-FESS church membership. However, it is my hope that members, as well as other visitors to this Website, will keep an open mind about these ideas, and prayerfully inquire into their possible truth:
(1) God is Spirit, that is to say, Pure Consciousness, wholly devoid of materiality.
(2) Despite surface appearances to the contrary, all persons are spiritual beings.
(3) Despite surface appearances to the contrary, the entire universe -- including our apparently "physical" Earth -- is spiritual in nature.
(4) In the highest sense of the word, "religion" means TRUTH in its wholeness.
(5) Since TRUTH is one, there is ultimately only ONE Religion; consequently, all so-called religions are merely "approximations" to that one ideal.
(6) The "Law of Attraction" (LOA) -- although not always referred to by this particular name -- is a basic principle of spirituality, either implied or explicitly taught by all major world religions.
(7) Each of us ultimately has creative control over the quality of our own life experience. Here's why: By means of effort and practice, all human beings are free to bring their individual minds into harmony with the MIND of God, and this aligning with God is the very thing that releases the inflow of God's blessings into our life-experience. Aligning with the Divine is the way we ACCEPT the blessings of joy, peace, health, prosperity, and financial abundance that God is constantly OFFERING us, just as the sun constantly offers light.
(8) The "9-Point Universalist Perspective" provides a useful way of viewing the world's various religions.
(9) The "Mystery of Golgotha" (i.e., the Cross of Christ), is a uniquely pivotal event for Earth evolution, and for the spiritual development of Humanity.
Mystery of Golgotha
(
More Briefly Explained
)
---
RECOMMENDED WEBSITES:
(
The links below will take you to other Websites. Use your "BACK BUTTON" when you're ready to return to I-FESS
.)
Visit CUA Website
HOPE BEYOND HELL
VIDEOS: "Enter the Zohar"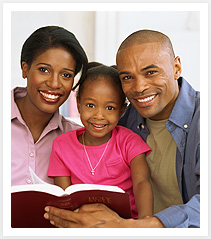 But the hour is coming, and now is, when the true worshipers will worship the Father in spirit and in truth; for the Father is seeking such to worship Him.
(John 4:23)
God is Spirit and those who worship Him must worship in spirit and truth.
(John 4:24)
Nothing real can be threatened. Nothing unreal exists. Herein lies the peace of God.
Miracles reawaken the awareness that the spirit, not the body, is the altar of truth. This is the recognition that leads to the healing power of the miracle. . . . Spirit is in a state of Grace forever. Your reality is only Spirit. Therefore, you are in a state of Grace forever. (A COURSE IN MIRACLES, Preface and Chapter 1)

Spirit, the ONLY Reality
"It is well never to lose sight of the fact that, fundamentally, there is nothing in the universe but consciousness. Everything outside the consciousness of Beings -- of whatever order -- belongs to the realm of Maya, the Great Illusion. . . . The only true realities of the universe are therefore Beings in different states of consciousness.
(Dr. Rudolf Steiner)"
Read More
The "Great Illusion"
"Materialism is a weak flame that is blown out by the breath of mature thinking."
Perhaps a new spirit is rising among us. If it is, let us trace its movements and pray that our own inner being may be sensitive to its guidance, for we are deeply in need of a new way beyond the darkness that seems so close around us.
(Dr. ML King, Jr.)
Read More
WRITE TO US:
I-FESS Church & Seminary
P.O. Box 50181
Midwest City, Oklahoma 73140

Telephone/Voice-Mail:
(888) 815-1831